Who are our accredited installers?
Quality installation of your solar system is a key priority of the Solar Savers program. This is why we conducted a rigorous public tender process to select an installer. We assessed the safety, reliability and quality of each installer and the components they use. After a thorough evaluation process in partnership with Renew, we have chosen eko energy and Macedon Ranges Solar Power to install your solar PV systems. Wyndham City Council and Hepburn Shire Council will be serviced by Macedon Ranges Solar Power, and all other councils will receive installations from eko energy.
eko energy is part of Echo Group, a national top 10 renewable energy solution provider. They are ISO 9001, ISO 4001 and AS/NZS 4801 certified and a Clean Energy Council Approved Retailer. eko energy are bulk buy specialists with over 200 solar bulk buy and solar neighbourhoods completed since 2007.
Macedon Ranges Solar Power have over 10 years experience in solar power installations and are a family run business based in Gisborne. MRSP are a Clean Energy Council Approved Retailer who supply green energy solutions to both residential and commercial customers. 
For more information on installing Solar PV for your household, download the Clean Energy Council's GUIDE TO INSTALLING SOLAR FOR HOUSEHOLDS. (PDF)
What solar system will you receive?
The Solar Savers program provides you with industry leading components – for panels, inverters and framing – at cheaper than usual prices.  Through this program you are installing one of the best quality systems on the market.
Q-Cells Panels
Engineered in Germany with a huge presence in Australia.
Cyclone testing at James Cook University's Cyclone Testing Station in Queensland.
CEC approved and regarded as a top mid-range solar panel currently on the market
Twelve-year product and twenty-five year performance warranty.
Solis Inverter
CEC approved.
Extremely reliable inverter.
Manufactured in China
Basic model inverter that performs well with an impressive track record
Ten-year warranty.
Fronius Inverter
One of the best inverters on the market.
Manufactured in Austria and CEC approved.
Sophisticated design and comes with wi-fi enable monitoring so you can track the systems performance on a daily basis.
Ten-year warranty.
JA Solar Panels
Tier 1 world-leading manufacturer of high-performance solar power products
12 year product warranty
Half cell black module

Manufactured in China, with offices in  Australia.



Huawei Inverter
CEC approved.
Effective wifi monitoring.
Manufactured in China by one of the worlds largest producers of inverters. 
Ten-year warranty.
Battery Ready – integrated energy storage interface. 
We have independently evaluated the panels and inverters included in the Solar Savers program. Based on your installer, you will receive one of the high quality solar panels above, and a selection of 2-3 inverters, which your installer will help you to choose based on your needs.
What happens to my electricity bill after I install solar?
You may have your electricity bill updated as a result of the installation. We recommend you check with your electricity retailer about the possible change to your tariff structure to ensure you have the most accurate information for your household.
CLICK HERE for the answers to some more commonly asked questions.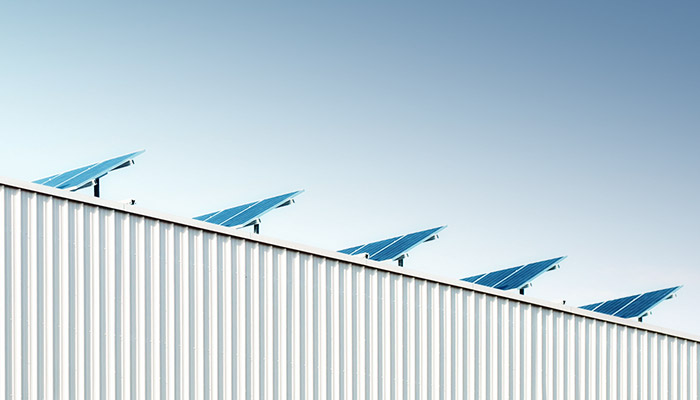 TIP:
 Find and compare energy offers with the Victorian Government's
Victorian Energy Compare
. Victorian Energy Compare finds the cheapest energy offers for your home. It's free, independent, and easy-to-use – this video shows you how. To get started you'll need a computer, a recent energy bill and some information about your house.